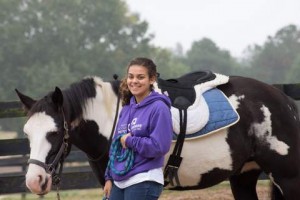 Volunteering at Mitey Riders is much more than donating ones time and service – it requires a willingness to be an active part of a larger community – a team that is vital to our continued success. Whatever your experience, your willingness to give yourself and your time, talents and energy is what is needed to support the people we serve. Volunteers are the backbone of our program. Without them our riders simply could not ride!
Click here to download the volunteer application form.
Click here to read our volunteer guidelines.
Click here to learn about the volunteer opportunities that are available.
Click here to contact us directly.